Dongfang Yipeng wound tube heat exchanger products were successfully delivered
---
On August 13, Dalian Dongfang Yipeng Equipment Manufacturing Co., Ltd. roared with drums and firecrackers, warmly congratulating Dongfang Yipeng on the successful delivery of all six products of three-stream wound tubular heat exchanger!
The coiled tube heat exchanger manufactured for Liaohe Oil Field Gas Storage is a national strategic reserve resource project for protecting people's livelihood during the "14th Five-Year Plan", and is the heaviest single heat exchanger with the largest diameter and the longest winding in domestic PetroChina and Sinopec systems. Because of the high design pressure, large processing capacity, horizontal manufacturing of multi-stream heat exchange vertical equipment and other factors, the equipment has become special, putting forward higher requirements for design and manufacturing, and there are greater challenges. The heat exchanger is also the largest high pressure large carbon steel coiled tube heat exchanger in China at present. The diameter of the winding pipe reaches 2.9 meters, the length of a single pipe is 31.5 meters, the total length is 16.1 meters, the weight of each unit is 231.5 tons, and the heat exchange area is 6159 square meters.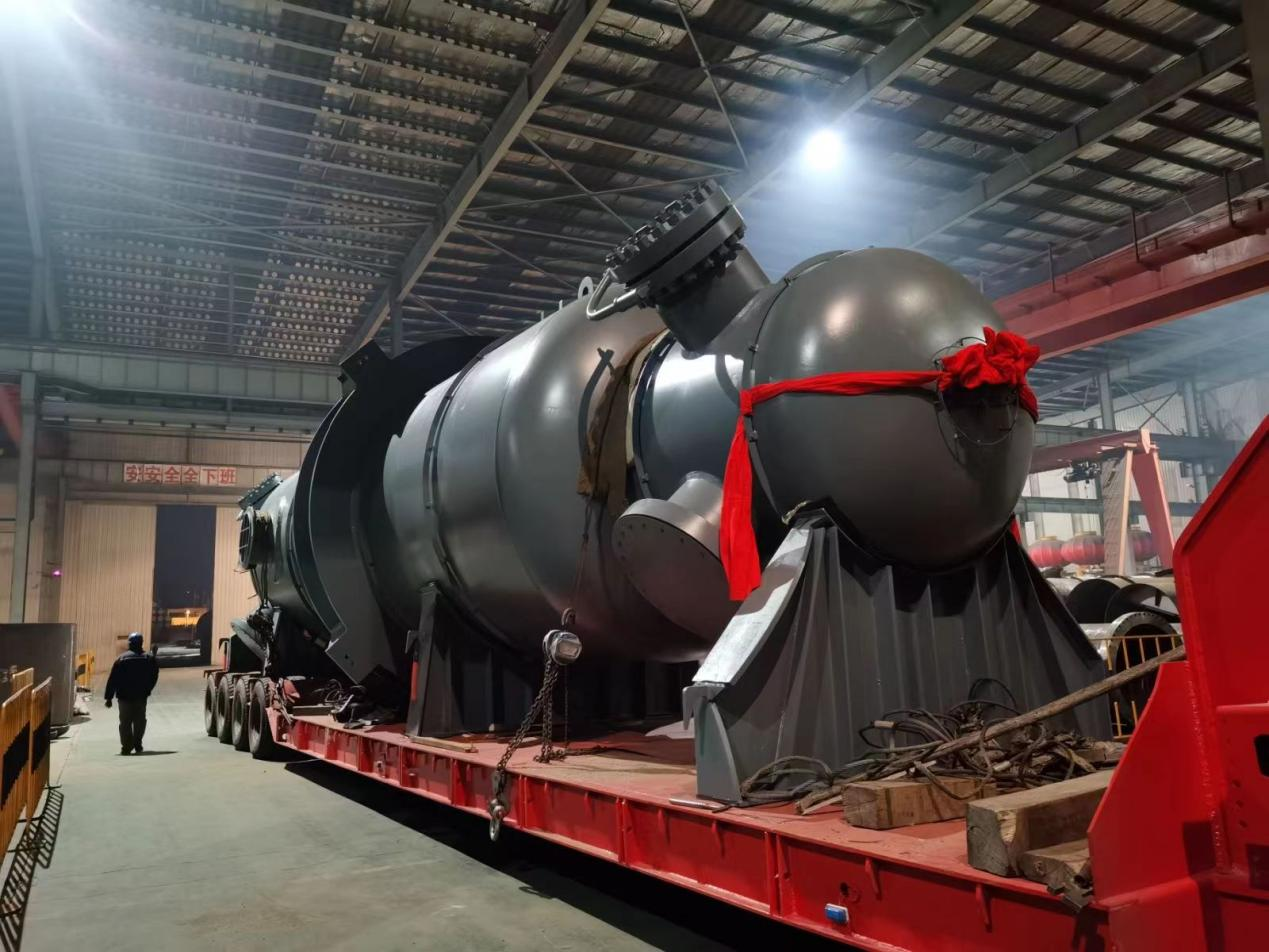 "When the sun rises in the east, 90000 miles of wind are rising." Oriental Yipeng Company carried forward the spirit of overcoming difficulties and being brave in innovation, and completed the construction project of Liaohe Oilfield gas storage with quality and quantity guaranteed. Yipeng people have made due contributions and responsibilities to ensure the smooth implementation of key projects of the "14th Five-Year Plan" people's livelihood project.