Jiang Xiaoqin, former member of the Standing Committee of the CPPCC and vice chairman of the CPPCC Liaoning Provincial Committee, and other leaders visited the company for investigation
---
January 26, 2021, is a day that inspires the Oriental Yipeng people. As a key manufacturer of pressure vessels in China, China's industry-university-research cooperation and innovation demonstration enterprise, while the company is united to fight against the epidemic situation and vigorously grasp production, Jiang Xiaoqin, former member of the Standing Committee of the National People's Political Consultative Conference and vice chairman of the Liaoning Provincial People's Political Consultative Conference, led the Provincial Department of Science and Technology, the Provincial Department of Water Resources, the Provincial Department of Environmental Protection, the United Front Work Department of the Provincial Party Committee, the Provincial Health and Health Commission, the Provincial Department of Education, the General Office of the Provincial People's Government, the Provincial People's Political Consultative Conference, and the Organization Department of the Provincial Party Committee A group of 15 leaders including the Provincial Public Security Department and the Provincial Market Supervision and Administration Bureau braved the severe cold to visit the company's production line for research and guidance, accompanied by the Chairman of the Oriental Yipeng Group Xing Pengwan and other leaders throughout the process.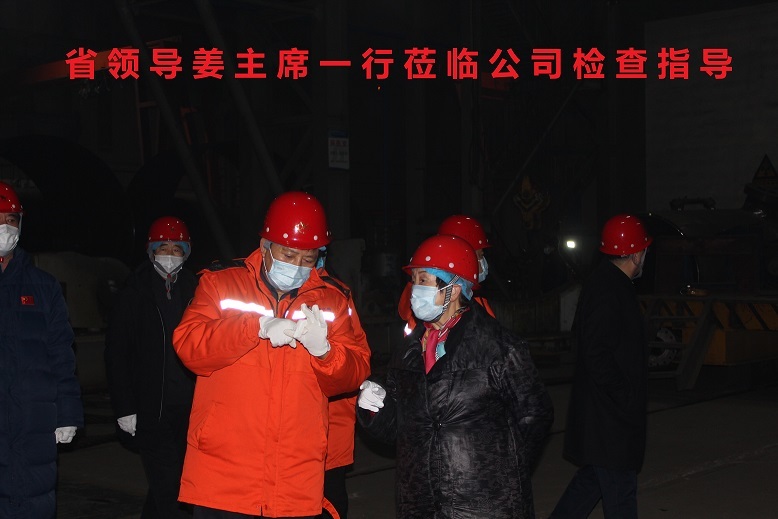 The leaders visited each production workshop on the spot, understood each production process in detail, cordially visited the front-line staff, and had a discussion and exchange with the company leaders on the current situation and future development of the enterprise. During the period, Chairman Xing, on behalf of all the staff, warmly welcomed the leaders' visit and guidance, and made a detailed introduction to the development process and vision of the enterprise. Wang Xuejing, General Manager of Oriental Yipeng Group, reported to the leaders on the cooperation of the enterprise's production, study and research. The leaders expressed shock at the development scale of the enterprise, and especially praised the fact that the enterprise can rise against the trend under the epidemic situation, with continuous orders and continuous production, which is not easy. The leaders fully affirmed the practical spirit, corporate culture construction and enterprise development planning of the employees of Dongfang Yipeng, especially the cooperation with Dalian University of Technology in production, study and research, and highly appreciated the efforts made by the company to adhere to industry, revitalize the old industrial base in Northeast China, develop the regional economy and become a large taxpayer in the region, and put forward many reasonable suggestions for the development of the enterprise, The leaders unanimously said that they should do a good job of strong backing and support Oriental Yipeng to become bigger and stronger.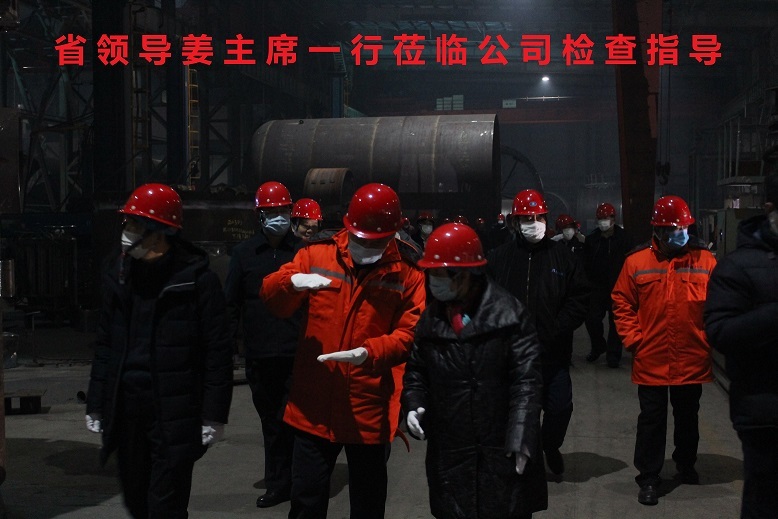 The care of the leaders has greatly stimulated the enthusiasm of all employees of the company. The company is determined to take this inspection and guidance of the leaders as an opportunity to work hard, overcome difficulties, work hard, innovate bravely, and practice boldly, to find a new innovation road suitable for the company's development requirements, and lay a good foundation for the company's listing.