Oligo, Oriental Yipeng!
---
Oligo, Oriental Yipeng!
On December 18, 2020, two three-stream coiled tube heat exchangers manufactured by Dalian Dongfang Yipeng Equipment Manufacturing Co., Ltd. were successfully transported to the site of Shuangtaizi gas storage in Liaohe Oilfield, and were successfully hoisted in place on December 19.
Three-stream coiled tube heat exchanger is one of the core equipment of the national key project Shuangtaizi gas storage, and the heat exchanger is the largest single equipment of the domestic gas storage project, creating a number of firsts in domestic similar natural gas treatment plants.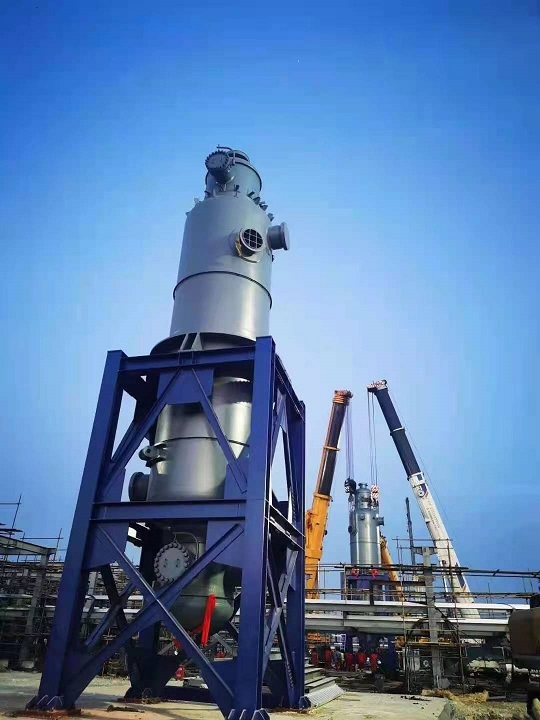 At the end of 2019, Liaohe Oilfield put forward the strategic goal of building a ten-million-ton oil field and a ten-billion-cubic meter gas reservoir. It plans to invest 60 billion yuan in succession, and is expected to be put into operation in 2035. At that time, Liaohe Oilfield gas storage group will become the gas consumption regulation center of Beijing-Tianjin-Hebei and Northeast China. Shuangtaizi gas storage group is a part of it and is listed as a key project. Since the start of the project in early 2020, it has been highly concerned and valued by the National Development and Reform Commission, the Group Company, the local government and Liaohe Oilfield.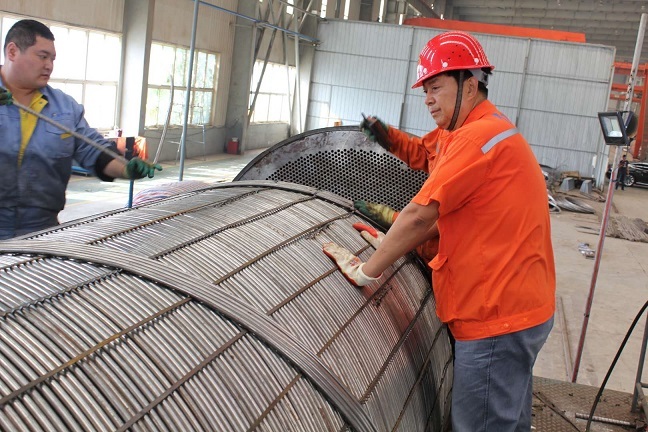 Three-stream flow tube heat exchanger is more than 16 meters long and weighs more than 300 tons. When Dongfang Yipeng stands out from many competitors and gets the order, the production workshop opens 7 × In the 24-hour working mode, each manufacturing process has a detailed and thorough implementation plan and scheme disclosure to optimize the manufacturing process, innovate boldly and overcome difficulties. The so-called "food and grass are first before the war". The personnel, machines and tools, and site of each process are carefully deployed and considered. The manufacturing progress is followed up at every step of inspection, so as not to wait, not to rework, and not to repair.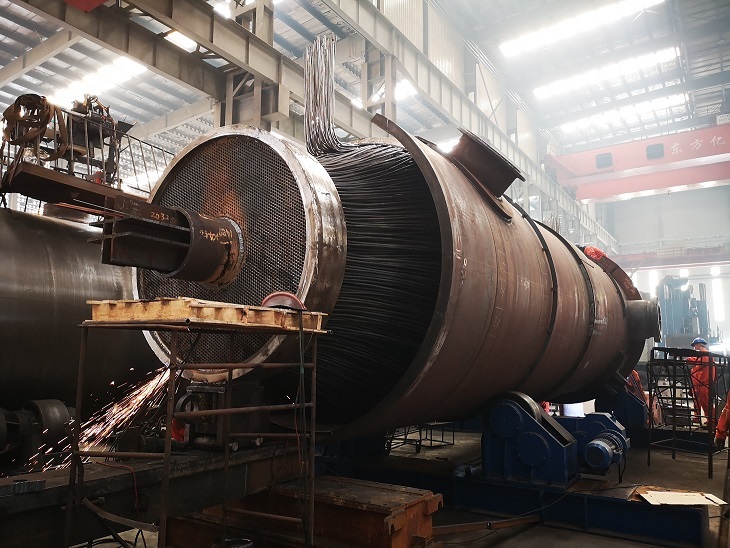 On December 15, 2020, after several months of hard work day and night, Dongfang Yipeng Company overcame many difficulties and finally successfully produced the three-stream flow tube heat exchanger. On the evening of the 15th, the two "national weapons" slowly drove out of Dalian Oriental Yipeng Company with the sound of police cars and firecrackers.